About Us
Discover the philosophy of Kivu Travel, which is responsible tourism, or eco-tourism, as well as useful information about the Great Lakes region, its inhabitants, its fauna and flora...
What we stand four : to share our passion for this beautiful region with its exceptional nature!
Kivu Travel was born in 2009, founded by Michel Verwilghen and Eric de Lamotte. At the end of 2019, a young generation took over the helm. Our team knows the region and its inhabitants very well. We are also active on a voluntary basis in other areas with the aim of promoting the socio-economic development of Kivu in which we believe.
We love this region and its people, stay there several times a year and have decided to promote the visit in a new and responsible way! And to succeed in this challenge, we can count on motivated staff whose leaders are Laini who will make you great programs, Cide in Goma, Yves in Idjwi, Gaby in Bukavu, Felix in Rwanda and Hypolite in Burundi who will welcome you and realize them together with you!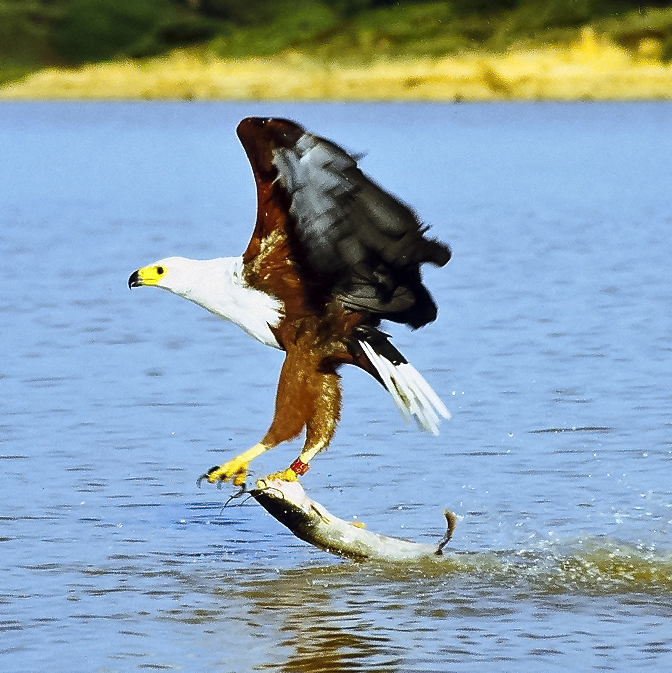 Paradise of fauna and flora, the Great Lakes region is also a land of welcome! Its inhabitants are extraordinarily smiling and warm-hearted. National parks with a unique fauna, from the peaks of active volcanoes, through a beautiful lake at 1,500m altitude (±25° all year round) to the famous last plain and mountain gorillas only a few meters away... this region is a delight for everyone who visits it!
Responsible tourism, because, in addition to all these wonders, we want you to discover people's daily lives and visit some of our sustainable development projects, but also because, thanks to you and your choice after your trip, one of these projects will benefit from a $10 donation from Kivu Travel for every day of your presence in the region!
On our website you can discover what we can offer you: do not hesitate to contact us directly if you like this region, we can organize a customized tour for you : the stay of your dreams!
As specialists in the region, we can even personally show you around and facilitate all the contacts you want to have there.
We look forward to welcoming you and helping you discover this beautiful world!
The Kivu Travel team
Responsible Tourism
Our philosophy is based on the following principles:
Minimizing the perverse effects of tourism by avoiding the pitfalls of the tourism industry.
To pay attention to the sustainability of the cultural heritage of the countries visited and to preserve their environment.
Awareness that there is a direct positive financial impact on the region visited.
Commitment to fair and consistent remuneration of local employees.
Consultation of meetings with the local population.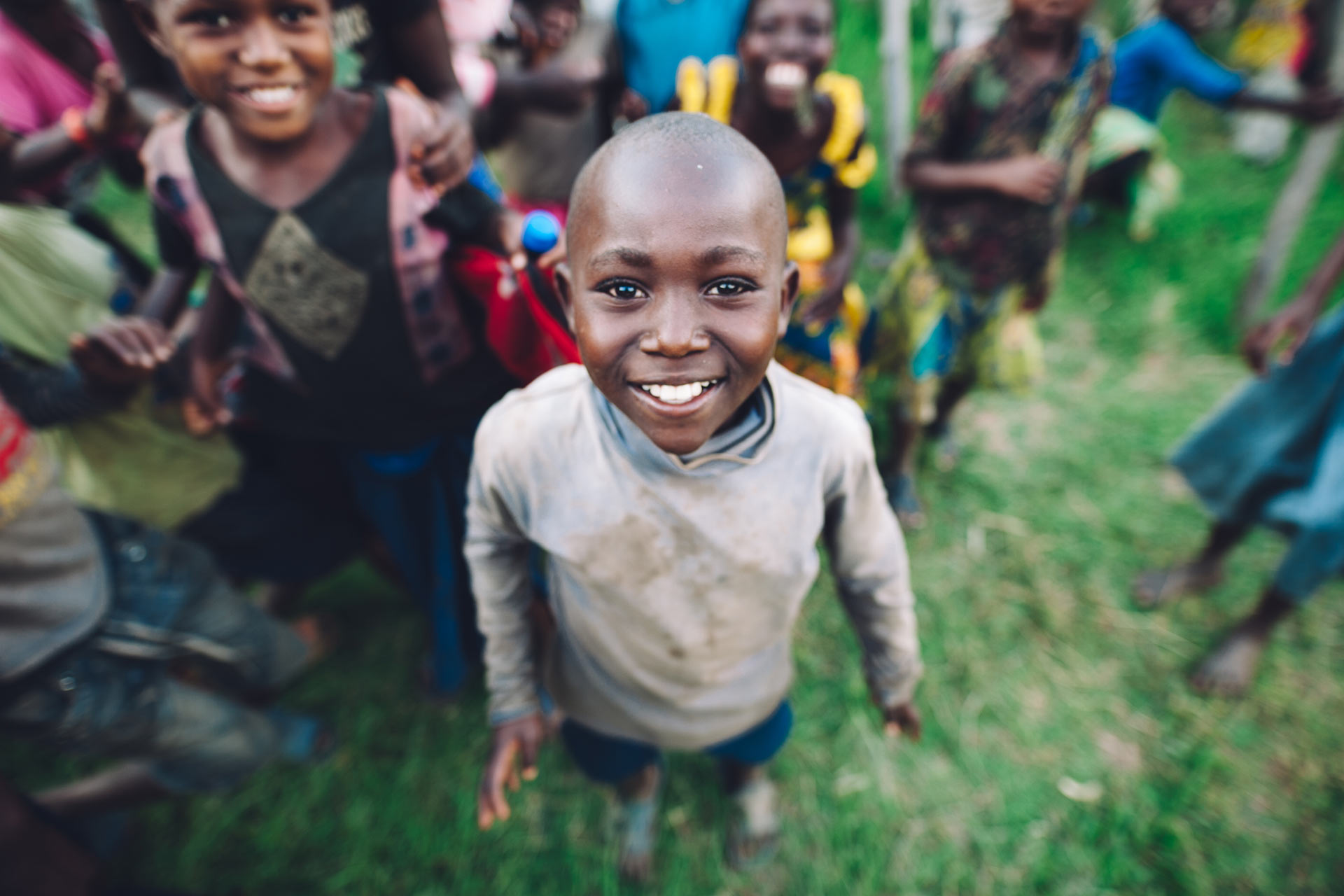 Kivu Travel subscribes to these commitments and goes even further by relying on the development projects it supports, an amount of $10 per travel day for each of its clients with a maximum of $50/travel.
During your stay in the region, you will become acquainted with these projects and, if you wish, you will decide, in full knowledge of the facts and according to your sensitivity about your return, to which association this amount will be paid. In this way, you will be directly involved in the reconstruction of the region. Moreover, since you have 46 kilos of authorized luggage and will not use it entirely for your personal belongings, we recommend that you either - fill one of your two suitcases (2 maximum 23kgs each) with clothes in good condition that you no longer wear, play football with a pump to inflate them, sports equipment, laptops, ...which you can give to children or elderly people who are deprived of everything when you visit our projects - to give us the opportunity to give you, at the airport just before your departure, a suitcase full of material for our projects.
Kivu is a region that has suffered from all kinds of unrest for decades! Civil wars, volcanic eruptions, genocide in neighboring Rwanda, ... These multiple natural and human disasters have put the region in a difficult socio-economic situation, literally putting the population in a state of survival! The minimal infrastructure is lacking ... from roads to electricity, water distribution... the situation in the region is quite dramatic. However, the authorities are very concerned about the recovery of the economy within a framework of sustainable development and have been working for some time to improve the infrastructure.
To date, the international private sector has not yet returned to invest in the Kivu and only non-governmental organisations, largely dependent on the United Nations, are massively active in the region to help populations in need. Smaller non-profit associations are also active with these needy populations and it is they who we invite to help after your visit.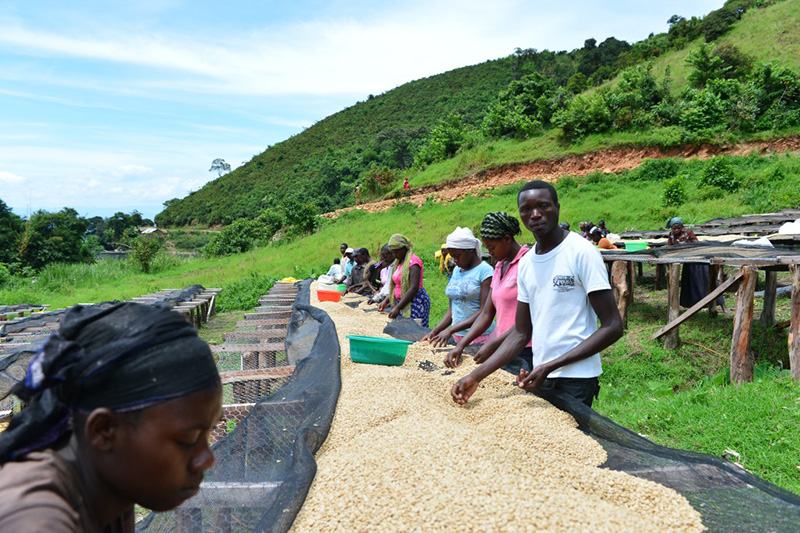 Conservation of fauna and flora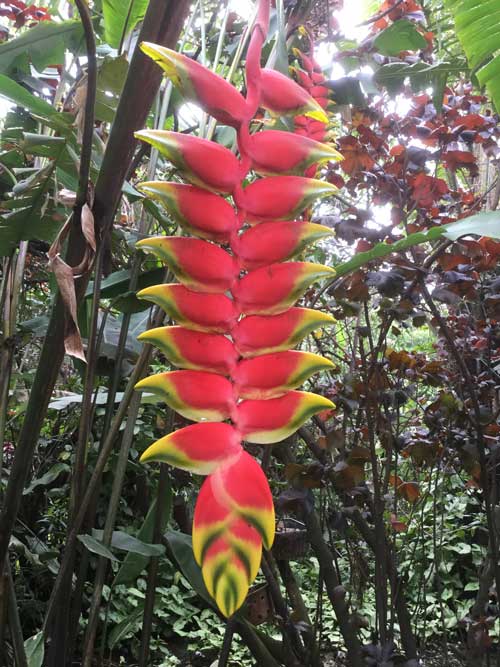 The hills of Kivu are covered with rich meadows, while further along lies the dense equatorial forest that stretches from the confluence of the Congo River to Lake Albert. It is one of the last habitats of the Pygmies. Numerous species of latex and oil palms are grown in the region, as well as coffee, cotton, bananas, plantain and coconut.
The savannah also includes vast areas with abundant and varied fauna, including endangered species such as the mountain gorilla in Virunga, the lowland gorilla in Kahuzi-Biega, the elephant, as well as other large mammals such as lion, leopard, hippopotamus, zebra and buffalo.
Reptiles are also represented with the python and crocodile and birds with the parrot, pelican, flamingo, hummingbird, heron and plover. Kivu Travel will let you discover all this where it is possible and in complete safety! You will literally be charmed by a region that is still totally untouched by mass tourism and where you can easily take the time to admire a fauna and flora that have little impact on civilization ...
Kivu, with an area of 124,000 km2, presents varied landscapes of extreme beauty. It combines the Virunga massif with its chain of volcanoes, including the Nyamulagira and Nyiragongo, which are still active and rise between 3,000 m and 4,500 m, and a series of lakes that have given this region the name "Great Lakes Region". These include Lake Kivu, Africa's highest lake at 1,460 m, and Lake Tanganyika, the second deepest lake in the world (1,435 m).
The Kivu has an excellent equatorial climate, tempered by an average altitude of around 1,500 m. The richness of the country makes it the most fertile region of the country. So agriculture is important and bananas, sorghum, peanuts, beans, cassava, rice and some export crops such as coffee, tea and cinchona are grown there. The subsoil is as rich as the surface!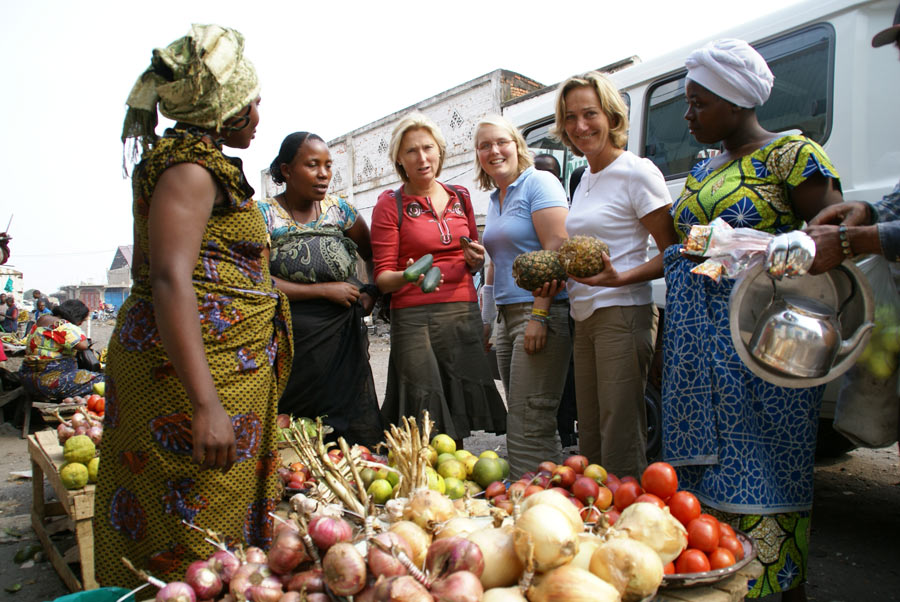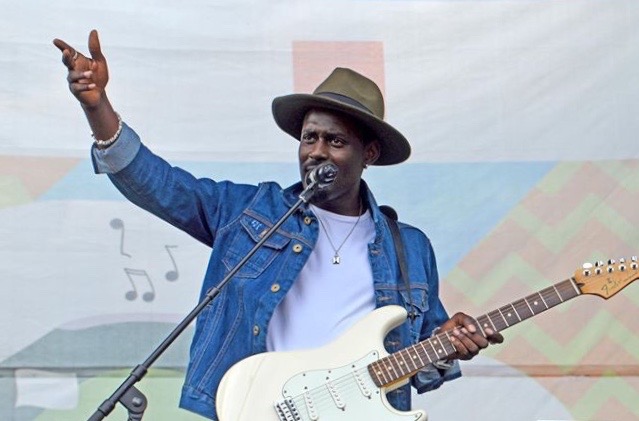 Numerous minerals, such as coltan, gold and cassiterite, are mined there, which unfortunately currently contributes to a certain political instability in the region. From an administrative point of view, the Kivu is divided into two sub-regions, North Kivu with Goma as capital and South Kivu with the city of Bukavu as capital. Approximately 10 million people live in the Kivu region, mainly Hundes, Hutus and Tutsis. They mainly live from agriculture or cattle.
The population is essentially Christian and lives in perfect harmony with the animists or syncretic religions which are a mixture of Christianity and traditional beliefs. French is the official language, but in Kivu is the lingua franca Swahili. The inhabitants are very hospitable and you will quickly feel at ease in the contacts you will have with them. The "Kivutians" like to see their region take advantage of its innumerable assets to attract many tourists from all over the world.
Rwanda
Rwanda is today a safe country, where nature has been preserved and spared by mass tourism: arguments that now make travellers decide to try adventure in this African country. Comfortable lodges grow like banana trees on the steep hills and the activities in the national parks are all well organized. The gorillas are far from being the only tourist attraction of the country: the clean and modern capital Kigali offers its share of entertainment with its colorful market and music bars. You can also relax on the shores of Lake Kivu, go bird watching in the Nyungwe forest or go on safari in the Akagera National Park...
There are many attractions to convince you to take a trip to Rwanda without waiting!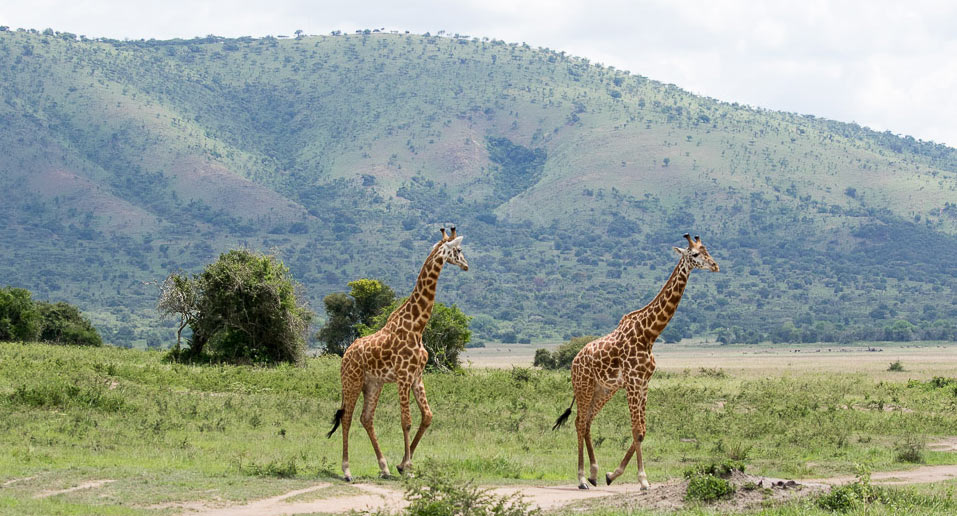 Access to Rwanda is easy, as is travelling on the road network. You will have no trouble getting from one site to another. The time difference between Belgium and Rwanda does not exist! The tourist industry is gradually developing. So you can enjoy quality accommodation and services for a modest budget, without drowning in the crowd. Now is the time to make use of it!
Rwanda has a particularly pleasant climate. The average temperature varies between 18 and 20°C - although it can drop a little in the mountains due to the altitude. This is the ideal way to escape the winter in Europe!

Rwanda's landscapes are incredibly diverse and beautiful. You have the opportunity to explore the great lakes, but also the plains and tropical forests that will leave you with unforgettable memories.
This diversity of landscapes gives you access to a very rich fauna. You will be able to discover many species, especially the famous mountain gorillas!
The size of the country, the variety of landscapes and reliefs makes it possible to go from the beach, on the edge of Lake Tanganyika, to the mountains (Mount Teza is at 2666 m), in just a few hours. Temperatures and weather are pleasant all year round.
In Burundi, the population is really friendly and open. Whether you are in the capital, Bujumbura or in the countryside, the welcome is always pleasant and contact is easy.
Burundi is a country with a very important cultural and historical heritage. A visit to the museums and various historical monuments will allow you to better understand the complexity of Burundi.
If you like to walk among the banana plantations, cross small villages lost in the hills, if you want to see the breathtaking spectacle of the famous drummers, if you want to meet the protected fauna and the many birds, if you feel like pushing your limits and going on an adventure, do not hesitate any longer, Burundi is the destination for you!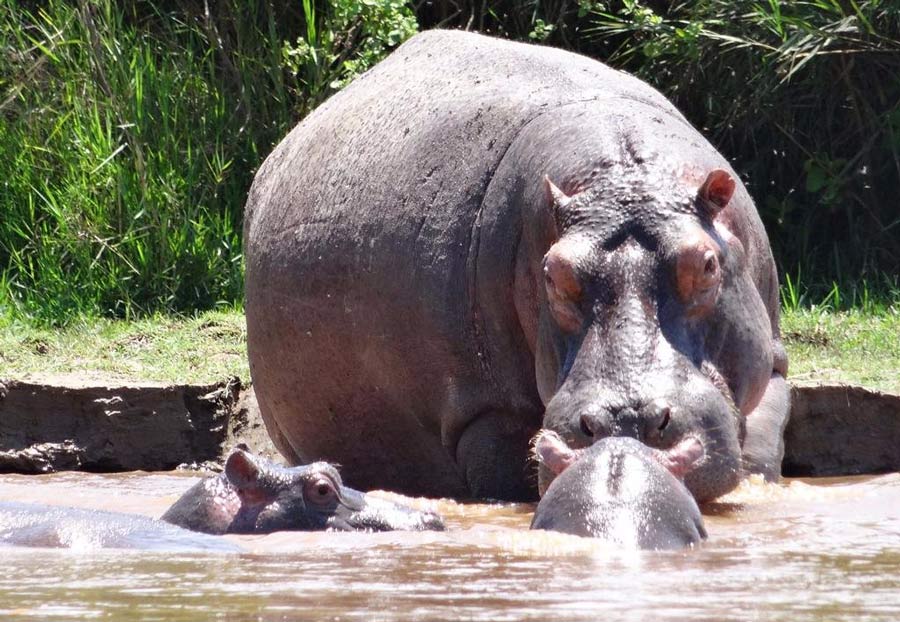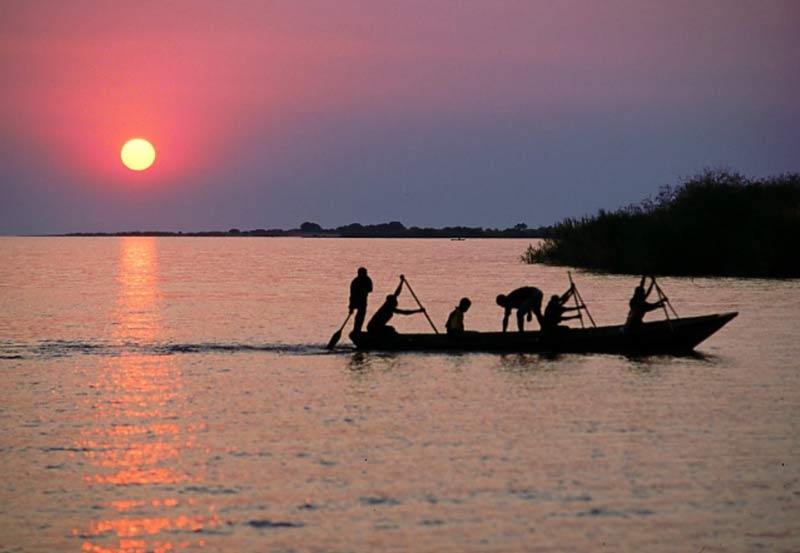 Your stay in Uganda will only surprise you when you discover the wonders of the country.
Your adaptation to the local context will not cause any problems. There is only an hour difference between Uganda and Belgium, the visa is not difficult to obtain and the climate is pleasant all year round. Temperatures vary little. You will just have to pay attention to the rainy season.
LBecause the Ugandan territory is relatively small, you can easily move around to reach all the sites you want to visit. The road networks are of good quality, even if it is necessary to pay attention to non-compliance with the road code.
Uganda is not yet a popular tourist destination. Nevertheless, you will find all the necessary infrastructure and quality accommodation. All this in a unique intimacy...
It is nature that makes Uganda a favourite destination for your trip. The country has an incredible diversity. You will find crystal clear lakes, but also mountains and rainforests. The landscapes are beautiful all over the country and are home to a very rich fauna.
Nature lovers will feel in their element. Uganda has many national parks, each with its own peculiarities. Visitors will find numerous animal species, from the famous "Big Five" to the most original birds. If you are an adventurous person, you will like to explore the rainforests in search of mountain gorillas or Kibale chimpanzees. But it is at the top of the mountains that you can admire the most beautiful panoramas...